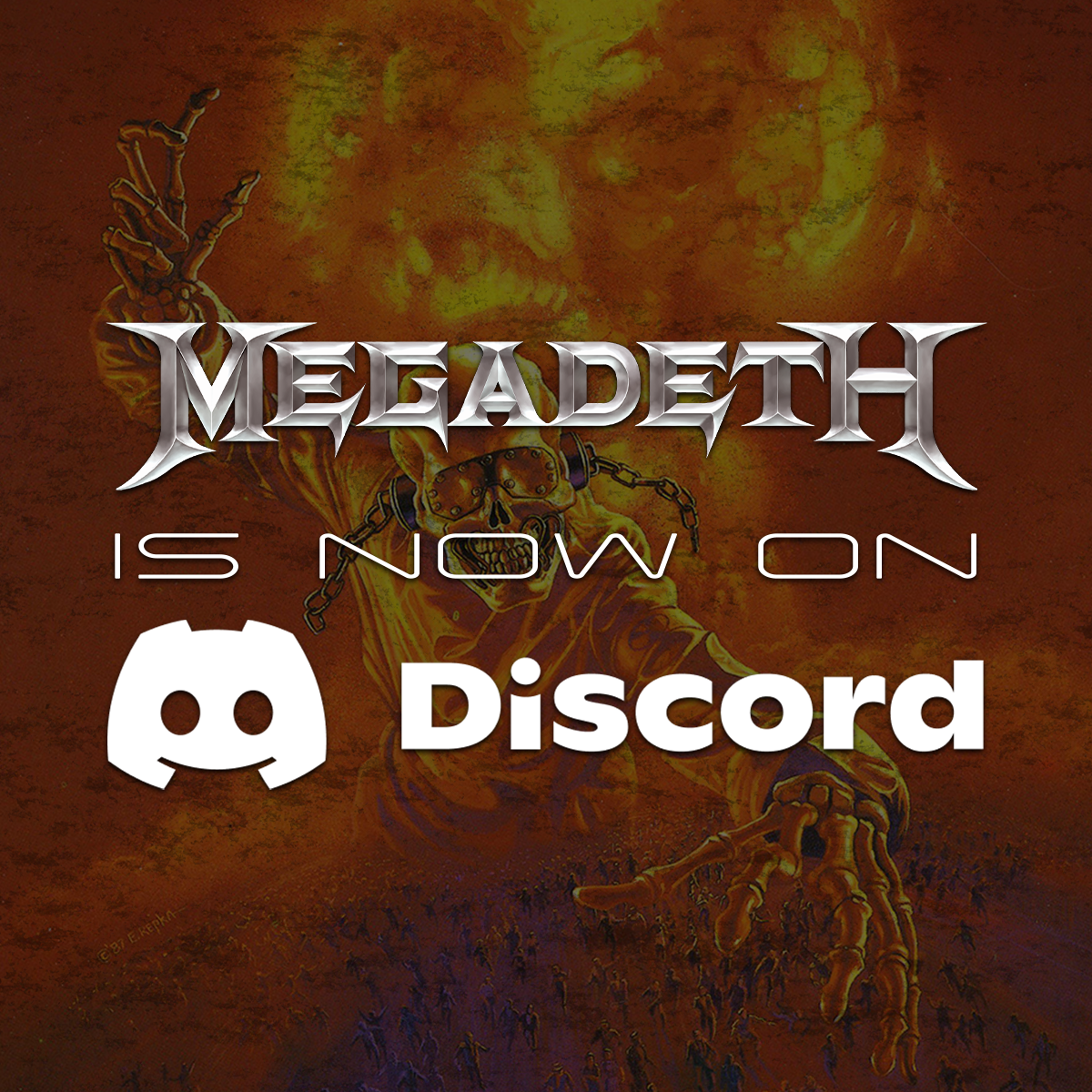 Over the years, the official Megadeth forum has been exclusively for Cyber Army members.  With so many new things on the horizon, we want to take this opportunity to create a new place for Cyber Army members, and Megadeth fans alike.
We'll be dropping information about the band, live events, music, digital collectibles, $MEGA, and so much more through the "Rattlehead HQ Channel." Cyber Army members will have exclusive channels to talk about live events, trade merch and other collectibles, post fan art, and more. Who knows, Dave and the band may jump in at any time.
The Discord is up now for anyone to join, and we'll be adding all the Cyber Army members to the exclusive channels over the course of the next week. The Cyber Army forum that currently lives at Megadeth.com will be closing at the top of the year and transitioning over to Discord. So head on over to Discord, get familiar with it, and we'll be keeping you updated.